Principle 12: Stay invested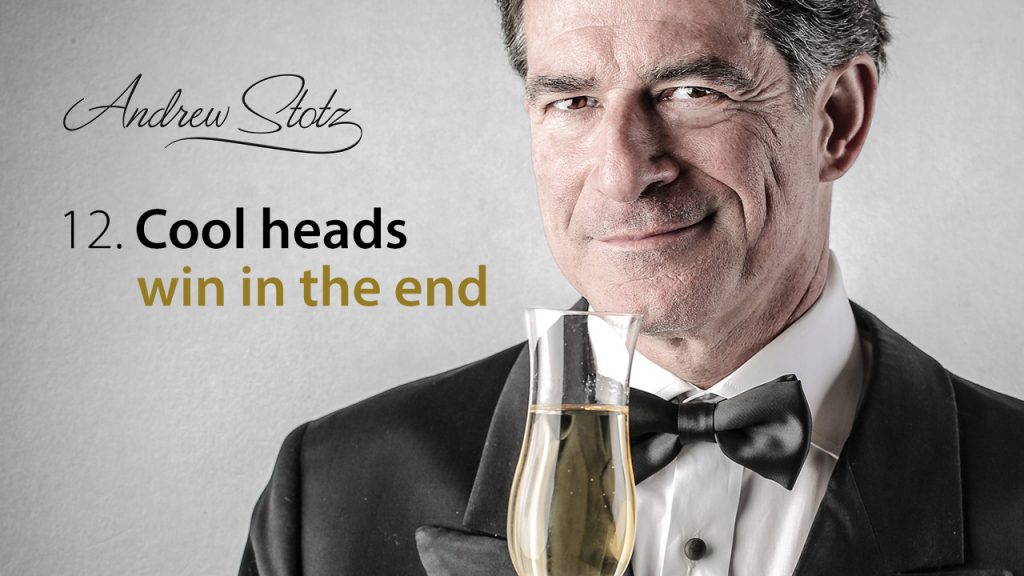 [dropcap background="" color="" circle="0″]S[/dropcap]tay invested. "Cool heads win in the end."
Valuation expert and financial analyst Andrew Stotz's last investing principle is something that mature investors can live with. It's as simple as staying invested for the long haul.
A lot of people in my relatively young generation (a.k.a. the quarter-life crisis generation) have a hard time resisting the thrill of trading. Some of us even have real-time stock market apps on our smartphones or tablets that allow us to trade anywhere, anytime. Don't get me wrong. It's a great thing to have control over our investments. But doing too much and letting our trading habits be greatly affected by corporate news articles every day is a different story.
Haste and overexcitement can often cost us. Hearing adages like "The stock market is not a source of easy money and fast earnings" can be tiring. They serve as a killjoy when our adrenaline to trade stocks is overtaking our logic. But if we look carefully at the graphs Mr. Stotz presented in his recent talks to Filipino students in Manila, Philippines, we will know better than to act so rashly.
"The average active individual investor earns half that of buy-and-hold investors," Mr. Stotz repeatedly stressed in his series of seminars last October 2–4. He added that we should "avoid aggressive market timing or you risk missing the best days."
Mr. Stotz noted the impact of missing a number of "best days" in the stock market is enormous. "Missing the 10 best of the last 5,000 days cut 50% from final wealth", he said, illustrating this concept with concise and powerful graphs. If we exercise caution in every move we make in the market, we better our chances to maximize our profits when we retire. This is, of course, provided that we regularly set aside money every month to add to our investments. No amount can be too small or too big when it comes to investing steadily for your future needs.
Danielle covered the three-day university tour of Andrew Stotz in the Philippines from October 2 to 4, 2014. She will discuss each of Andrew's 12 investment principles from her perspective. All articles will be posted here on www.andrewstotz.com and this is the last post from this article series.